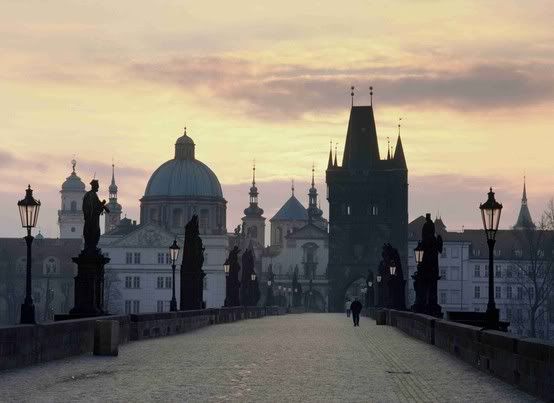 In July, I will be visiting Prague together with one of my best friends: Eline. We will be spending 5 days (4 nights there) which we will mostly fill by sightseeing. I already bought a city guide, which has lots of information and there are some places I really want to visit, but I also want to ask you for some advice. Have you ever been to Prague, and are there any things you think we should not miss out on? Can be sightseeing, shopping, food, whatever really - we want to do and see a lot!
A few things I definitely want to do/visit:
Go up the Petrin hill.
I've heard that from this hill you can get a great view of the city. Our hotel is close to the station of the funicular railway that goes up the hill, so this is something we will definitely be doing!
Go to the Jewish Quarter (Josefov)
and visit the famous Jewish cemetery, with thousand of graves crammed into a small space. I would also like to visit a synagogue if I get the opportunity.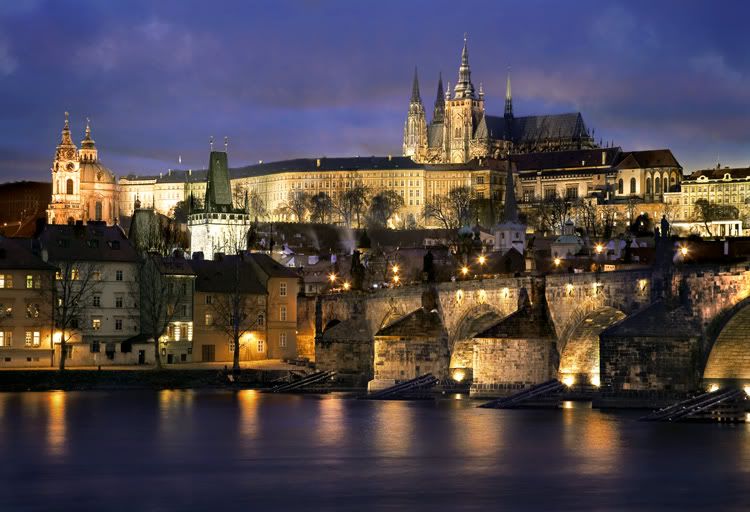 Prague
Castle and St Vitus's Cathedral.
The Charles Bridge.
Our hotel is, I believe, a 10 or 15 minute walk away from the famous Charles Bridge, and I think this is definitely one landmark every tourist visits. It has statues on it, which makes it different from ordinary bridges.
The Astronomical Clock
in the Old Town. I find things like this quite interesting, and therefore I will definitely have a look at this clock!
Eat Trdelnik.
I first saw this on 24kitchen (a Dutch food channel) about half a year ago, and ever since then I've wanted to try it! It's a cylindrical shaped pastry, mostly with nuts on it. It just looks really good to me haha! Does anyone know where in Prague I am most likely to find a street vendor selling these?
I am really looking forward to this trip. We will be exploring a city which is new to both of us (let's hope we don't get lost!) and spending a lot of time together, which will be good for our friendship because Eline and I didn't see each other very much in the last year - mainly due to me being busy with school. But now that we are both finished with exams we can spend some more time together.
So if you have any tips as to what we should do in Prague, or any food we definitely need to try, please let me know :)
I will be keeping a travel journal while I am there and will show it to you afterwards. Of course I will also create a post here about the whole trip, including photographs!
x Loes